About Mexico City
Mexico City is the political, economic, commercial and cultural capital of Mexico. It welcomes more than twelve million visitors a year, including both business executives from the United States and around the world and leisure travelers looking to discover the city's rich history, culture and sophisticated urban environment. There are numerous historic and cultural attractions, parks, entertainment and recreational facilities. Nearly every type of international cuisine can be enjoyed. There is a variety of shopping centers, from modern malls to neighborhood markets and handicraft shops. As is the case with major urban centers around the world, Mexico City has many distinct neighborhoods. A modern subway system links these neighborhoods and extends into the city's vast suburban areas.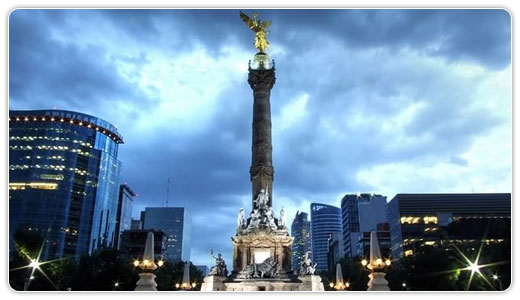 Visitors are often surprised by the level of culinary sophistication to be found in Mexico City, but they shouldn't be: Forbes Magazine rated Mexico City "the world's fourth-best culinary destination", behind only Paris, Rome and Tokyo. Chefs can prepare dishes from any cuisine and are no strangers to creativity. The young or young-at-heart can enjoy lounges and nightclubs throughout the city. For trendy cocktails and celebrity sightings, try the Polanco or Condesa neighborhoods. For the adventurous, try a night out in the Roma district.
Mexico City offers many attractions in and around the city. Few cities in the world can rival Mexico City's collection of over 150 museums, including the National Anthropology Museum, home to the largest collection of ancient Mexican pieces in the world, and the Museum of Modern Art, which features permanent exhibitions of painters and sculptors from the modern Mexican art movement.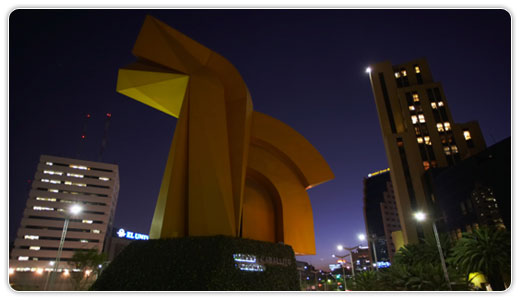 Climate: Temperate semi-humid
Temperature: 61°F / 16°C annual average
Location: Central Mexico
Area: 573 sq miles